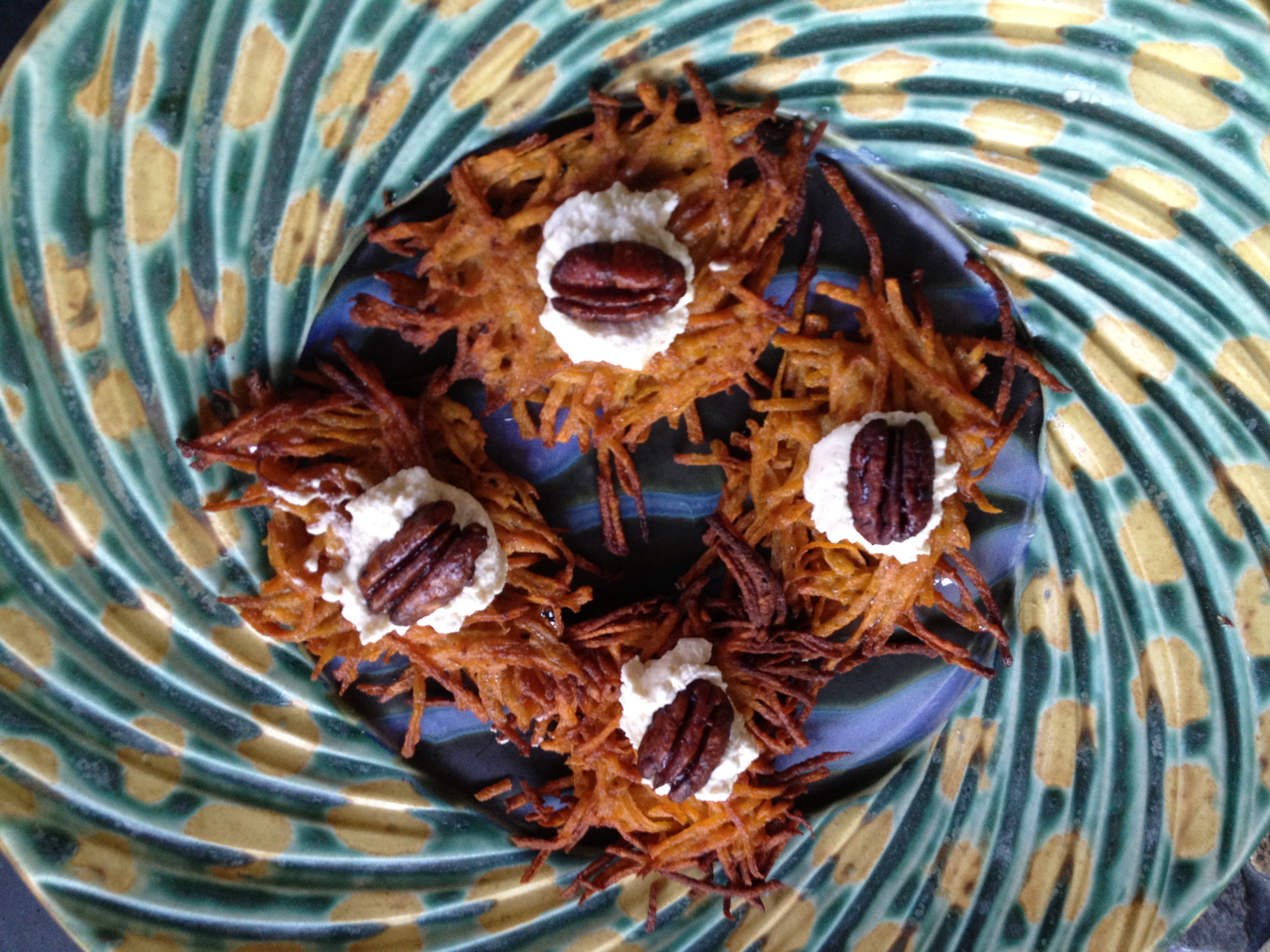 Photo Credit: http://documama.org/
TOPPING:
1/4 teaspoon cayenne pepper
1teaspoons cumin
 1/4 teaspoon cayenne pepper
Carmelized Pecans
PANCAKES:
2 large sweet potatoes, peeled
 and shredded
¼ teaspoon Cayenne Pepper
1 ¼ teaspoon Cumin

4  eggs

6 tablespoons  flour

Pinch of salt & pepper to taste

canola oil for frying

carmelized Pecans for topping
DIRECTIONS:
Mix sweet potatoes with eggs, flour, cayenne pepper, cumin, salt & pepper
Place a tablespoon of the batter in a frying pan with oil and fry until light brown and crispy on both sides.
Place on a paper towel before putting it on the plate.
Mix crème fraiche with cayenne pepper and cumin and place a dollop on top of each pancake.
Top with carmelized pecan and serve.
Submitted by Documama.org